With rising costs and decreasing return many car dealers are moving portions of their ad-budget away from third party lead services and beginning to generate their own leads through various automotive PPC strategies. PPC stands for 'pay-per-click' and is a way of advertising for certain keywords people type in on search engines, paying only when a user has clicked on a keyword in your list. This system is an extremely powerful and targeted way of advertising which allows dealers to maintain visibility on the first page of search engine results by guaranteeing to pay search engines, such as Google, when someone visits your site for particular search terms. In exchange, dealers maintain first page listings (extremely valuable real estate in today's digital world).
See samples of automotive PPC in action.
---
Automotive PPC isn't just about paying for keywords. These platforms open the floodgates to an arsenal of tools and technologies available to your dealership once we get started.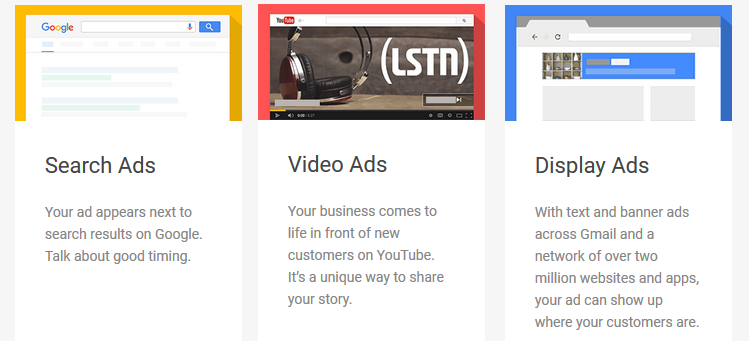 ---
However, PPC isn't just about paying for keywords. These PPC platforms open the floodgates to an arsenal of tools and technologies these search companies such as Google and Bing make available to your automotive dealership once we get started. For example, within the PPC marketing solutions offered are services such as remarketing, demographic targeting, geometrical targeting (sometimes referred to as geo-fencing), device targeting (laptops, mobile devices, iPads, etc.), day and time settings (for instance, shut your ads overnight or on weekends), video network access such as YouTube and Vimeo, a vast content network which can place your ads on ESPN, Fox News, and more.
Additionally, social media websites such as Twitter and Facebook have also launched their own PPC technologies which your automotive business can be taking advantage of. Facebook for instance, has released ways of targeting people depending on how they interact with particular brands on their platform. Auto dealers can also market individual vehicles in what Facebook calls its new product catalogs. Ever wonder who is buying new and used cars? The answer is simply people who are searching (on Google, Bing, and Yahoo) for them, including people who are talking about buying with friends (in their social circles), or those who may even be asking for suggestions. Having your dealership ads where these people are searching and talking is critical to your sales volume otherwise they will wind up at a different dealership for their needs.
Contact us today for a free automotive PPC consultation including a free search analysis.

Reach 92% of searchers with Google search network.

Reach the majority of remaining searchers with Bing Ads.

Effectively brand your dealership with Google's Display Network.

Use highly targeted ads that convert Internet surfers to sales.

Gain television quality video promotion using Youtube videos.

Bring lost customers back to your dealer website with remarketing.

We'll optimize your website for maximum conversions with conversion optimization.

Use custom landing pages for all paid traffic with targeted messages.

We'll work to increase your ads quality scores for lower costs per click.

Have a dedicated account manager that is also a certified paid search consultant.

Receive more leads with the same budget you already have.

Receive transparent reporting and strategy sessions.
We also provide these
Dealer Services
Bulk Mailers

Read in-market auto attenders with bulk postal mail.
Conquest Email

Target manufacturer-specific individuals via email.
Vehicle Syndication

Send your inventory to multiple sites and apps with buyers.
Video Production

Set your dealership apart with quality video interviews.
DEALER MANAGEMENT SYSTEM TECHNOLOGIES