GEO FENCING AND GEO TARGETING
A geo-fence is a virtual perimeter for a real-world geographic area. A geo-fence could be dynamically generated, as in a radius around a location, or a geo-fence can be a predefined set of boundaries around a city or county. One example of usage involves a mobile device entering a geo-fence area which would trigger an advertisement to the device's user letting them know how close they are to a particular special priced deal. The terms "geo-fencing" and "geo targeting" are often used interchangeably, however, there is a difference. Geo-fencing delivers ads to everyone entering a specific area. Geo targeting delivers ads only to certain individuals who meet specific criteria when they enter a fenced area.
---
Save money by allowing geo-targeting and geo-fencing to specifically target only a geometrical area for your ads or increase bids based on how close shoppers are to your physical location.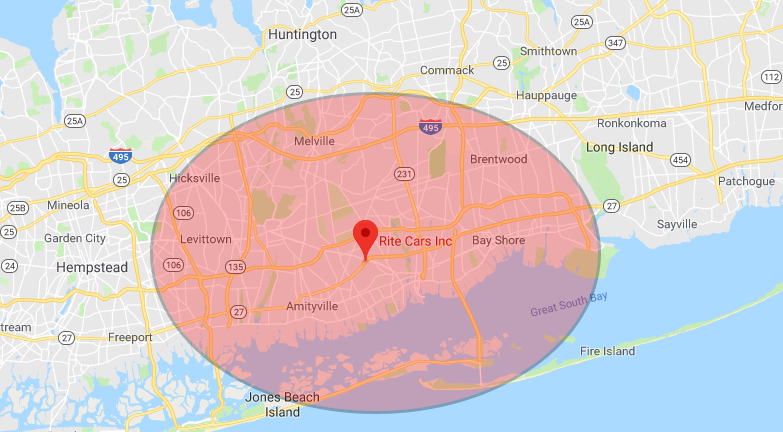 GEO-fencing is an advertising model which dealers should be taking advantage of these technologies allows businesses to deploy targeted marketing campaigns based on user device type and geographic location. This allows dealers to show relevant deals and specials, in the form of ads, on over two million websites and in over 650,000 apps. Dealers who are not taking advantage of these digital ad technologies are falling behind the time
Imagine texting an opt-in customer a coupon code when the customer's smartphone enters a defined geographical area.
Contact us today for a free automotive geo-fencing consultation.

See the physical locations you are targeting, define the radius size.

Your geofenced ads are enabled to reach the places you intend them to.

Location experts analyze data to target audiences for more efficient campaigns.

Geofences can be radius or polygons of known locations or coordinates.

Geofencing uses global positioning (GPS) or radio frequency identification (RFID) to define a geographic boundary.

Triggers send messages, email alerts, or app notifications when devices enters or exits the specified area.

Engage your consumers based on hyper-local location data.

Seeing a location-triggered alert or deal makes customers more likely to stop-in and shop.

Geofencing accurately determines the precise location of a user up to a few meters.
We also provide these
Dealer Services
Bulk Mailers

Read in-market auto attenders with bulk postal mail.
Conquest Email

Target manufacturer-specific individuals via email.
Vehicle Syndication

Send your inventory to multiple sites and apps with buyers.
Video Production

Set your dealership apart with quality video interviews.
DEALER MANAGEMENT SYSTEM TECHNOLOGIES